Building a home can be an exciting adventure for a family but it can also be a financial nightmare as you attempt to a
ccomplish your dream and still remain within budget. The good news is that there are ways of making significant savings when building your home…or anything for that matter.
·
Buy a piece of land with a friend or family member that can be split into 2 to make it more affordable. Do your homework to make sure that this is acceptable in the area's building policies
·
Monitor construction allowances as the project progresses to ensure that you get what you asked and paid for-unless this comes with a cost adjustment
·
Avoid changing the agreed upon plan as this tends to be very expensive, time consuming and frustrating. Decide exactly what you want before breaking ground and stick to it.
·
Use a certified general contractor - his experience and connections with supplies and sub contractors will bring some good savings your way.
·
Talk about saving money with your contractor as he is likely familiar with the concept of a buyer trying to save on construction costs. Be upfront about this at the beginning and frequently talk about it during the project.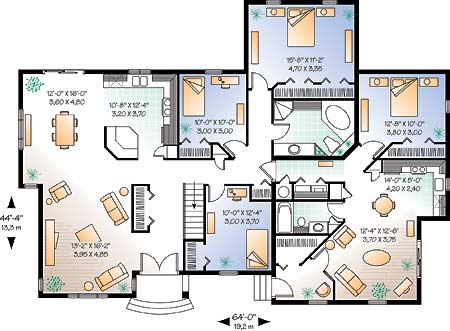 ·
Choose a stock plan (ready drawn building plan) as opposed to designing one from scratch. The savings in total are great! You can then customize it to get exactly what you want.
·
Avoid excessive site preparation such as having to haul a lot of infill dirt, grading, blasting rocks etc. Instead, choose a plan that fits the topography of the land.
·
Be practical with the size and space utilization of your house. This should be based on the needs of the family, not just to show off.